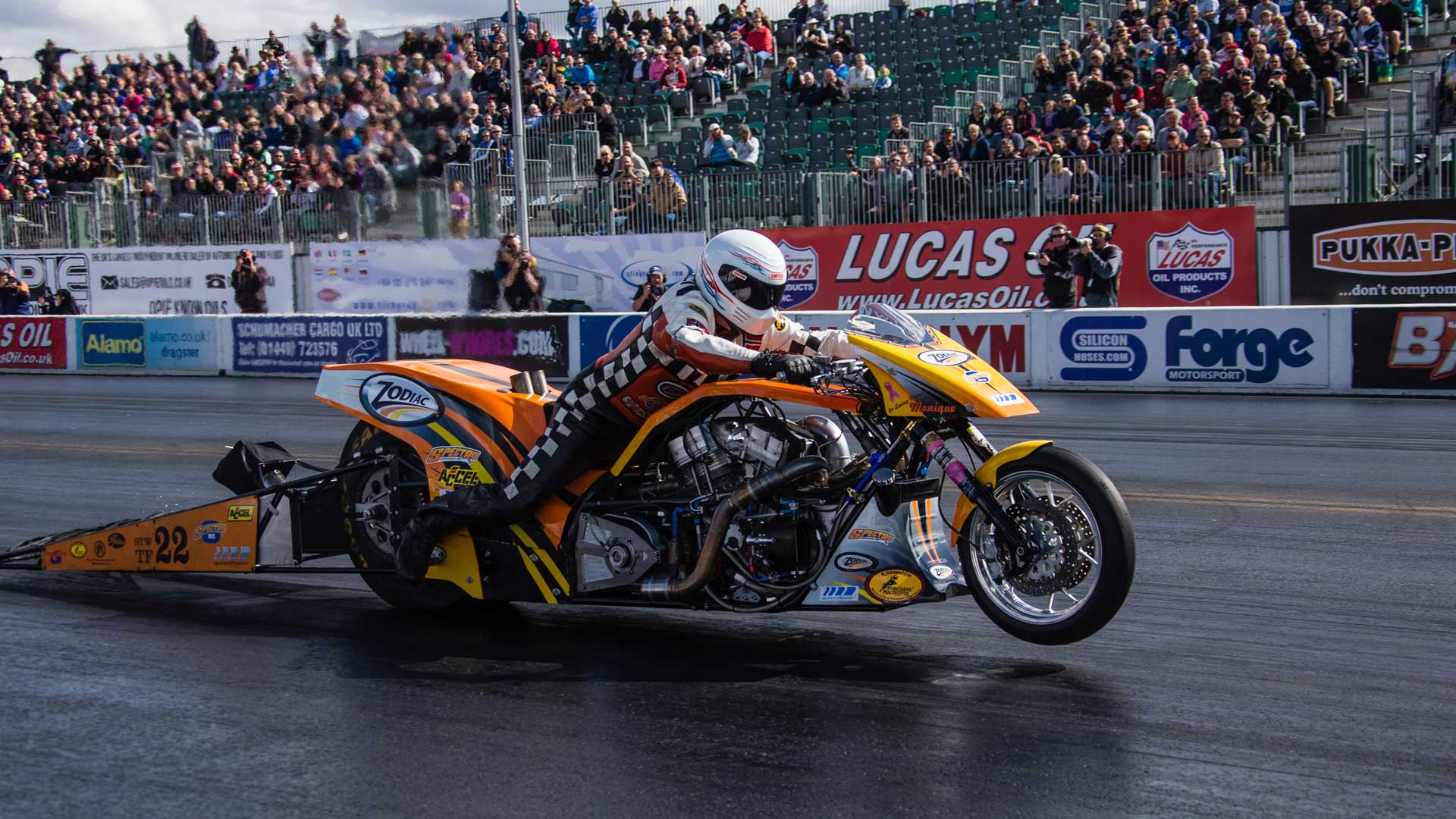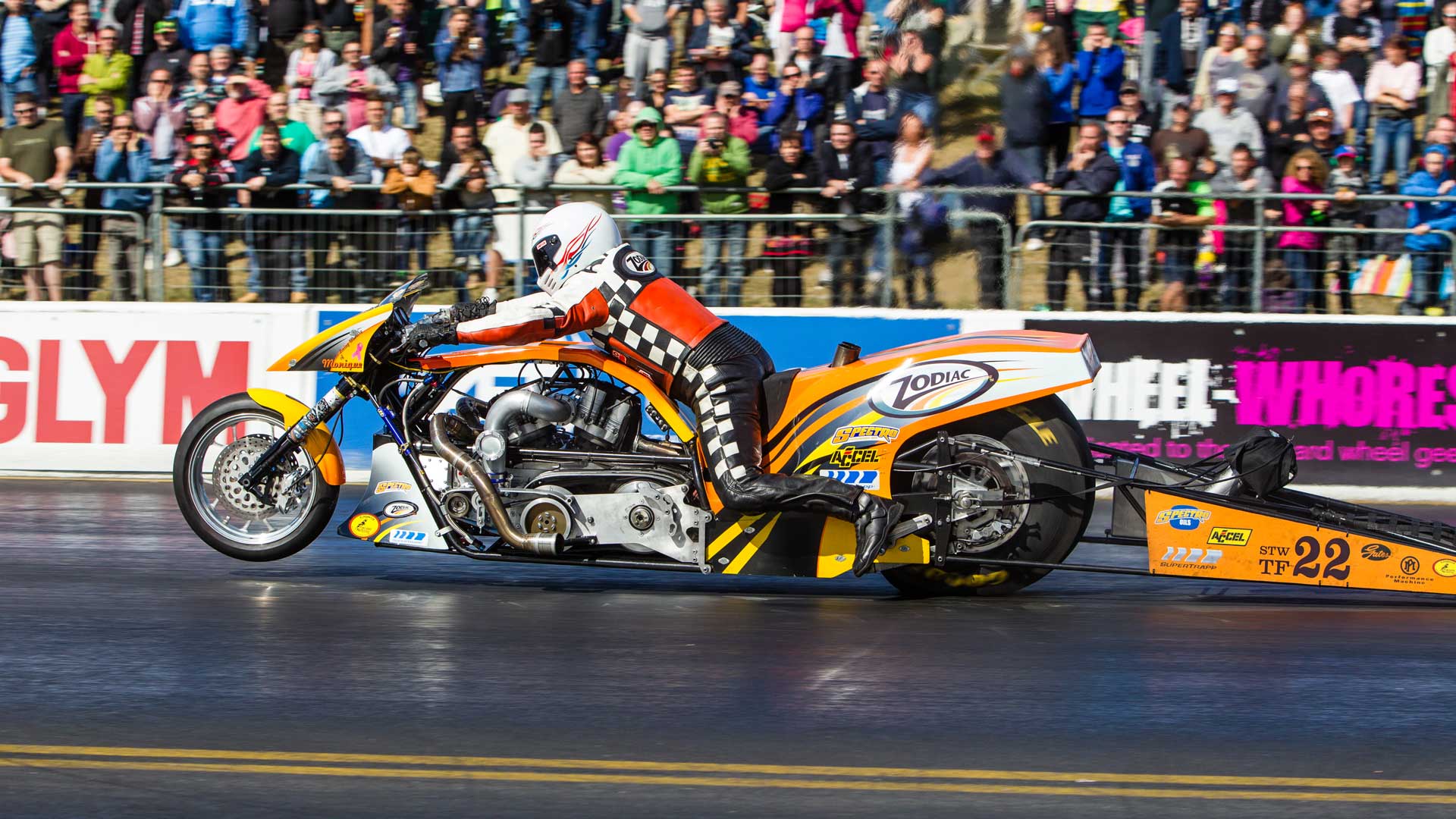 Zodiac Racing Team European Champion
During the 1992, 1996 and 2004 seasons the Zodiac Racing Team wrote history, when Zodiac's founder "The Godfather" Ton Pels took the official European title in the "Super Twin Top Fuel" class. And in 2013 the Zodiac Racing Team did it again! This time with veteran Drag Bike racer Ronny Aasen in the saddle of the Supercharged Super Twin bike that is completely build and developed by the Zodiac Racing Team since 2008. The 45 degrees pushrod engine, which is based on a 4-cam Sportster, is one of the most powerful Harley-Davidson based engines in the world. In 2015 Norwegian Ronny Aasen ran the second quickest 1/4 mile pass ever in Europe on a Harley-Davidson, with a 6.37 seconds ET, and took the 2nd place of the FIM-E European Championship on the Zodiac supercharged nitromethane breathing monster.
More info >>
In memory of
MONIQUE PELS
August 31, 1966 - October 4, 2006
On Wednesday morning, October 4th 2006, the Zodiac team has lost one of their dearest team members, Monique Pels. Monique passed away after a long and unfair battle with cancer.
She was always one of the driving forces within the team and probably the biggest fan of her father Ton 'The Godfather' Pels. Her ever smiling face and willingness to talk to everybody in the pits was always very much appreciated by the other racers, teams and fans alike.
Zodiac on tour
Main Event
Santa Pod's flagship Drag Racing event featuring over 250 of Europe's finest teams for the ultimate in high speed drag strip action.
Santa Pod Raceway, Wellingborough, United Kingdom
May 25, 2018 - May 28, 2018
NitrOlympx
The best Drag Racers in Europe match up at one of the most famous racing facilities in the world.
Hockenheimring, Germany
August 17, 2018 - August 19, 2018