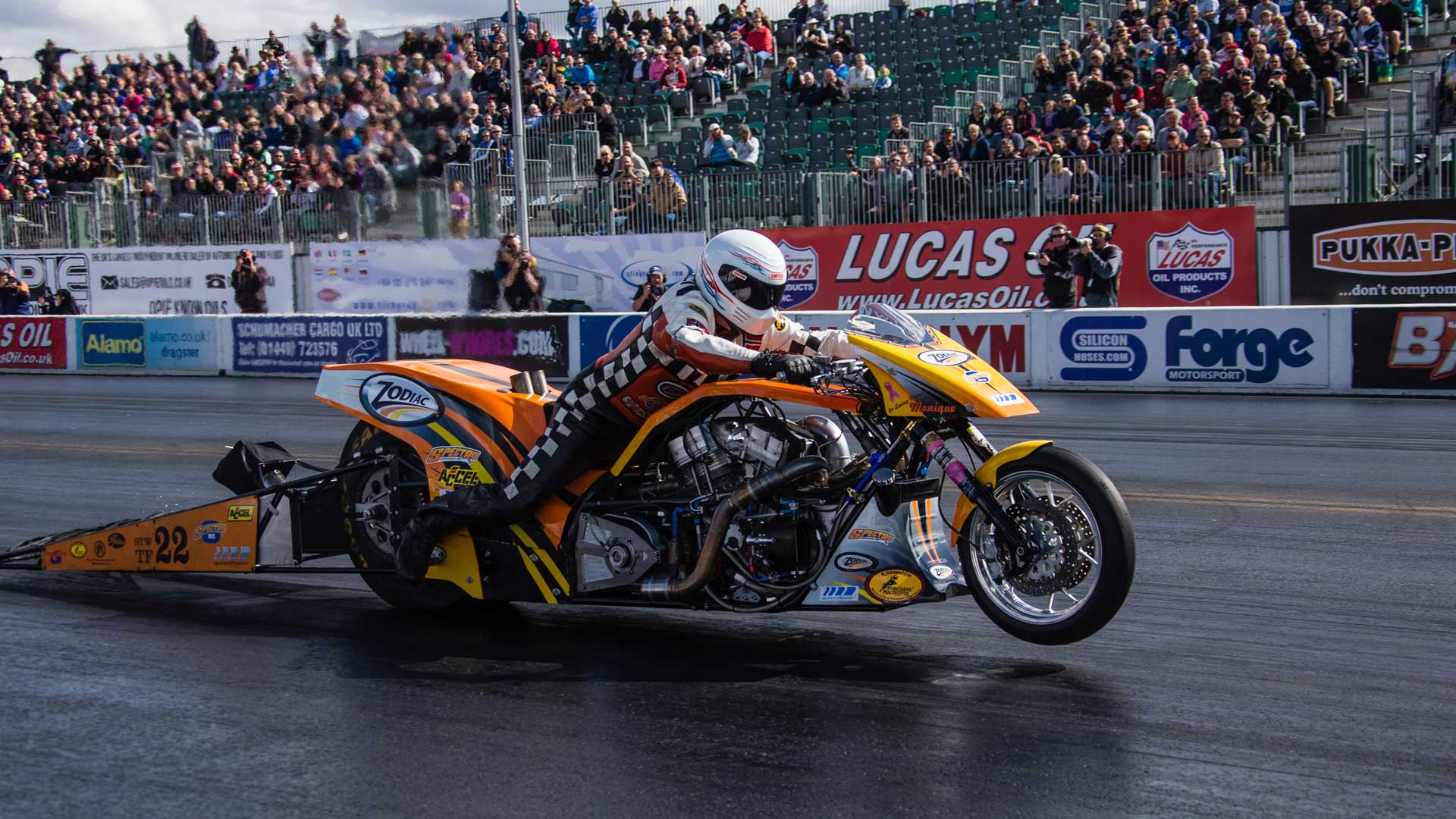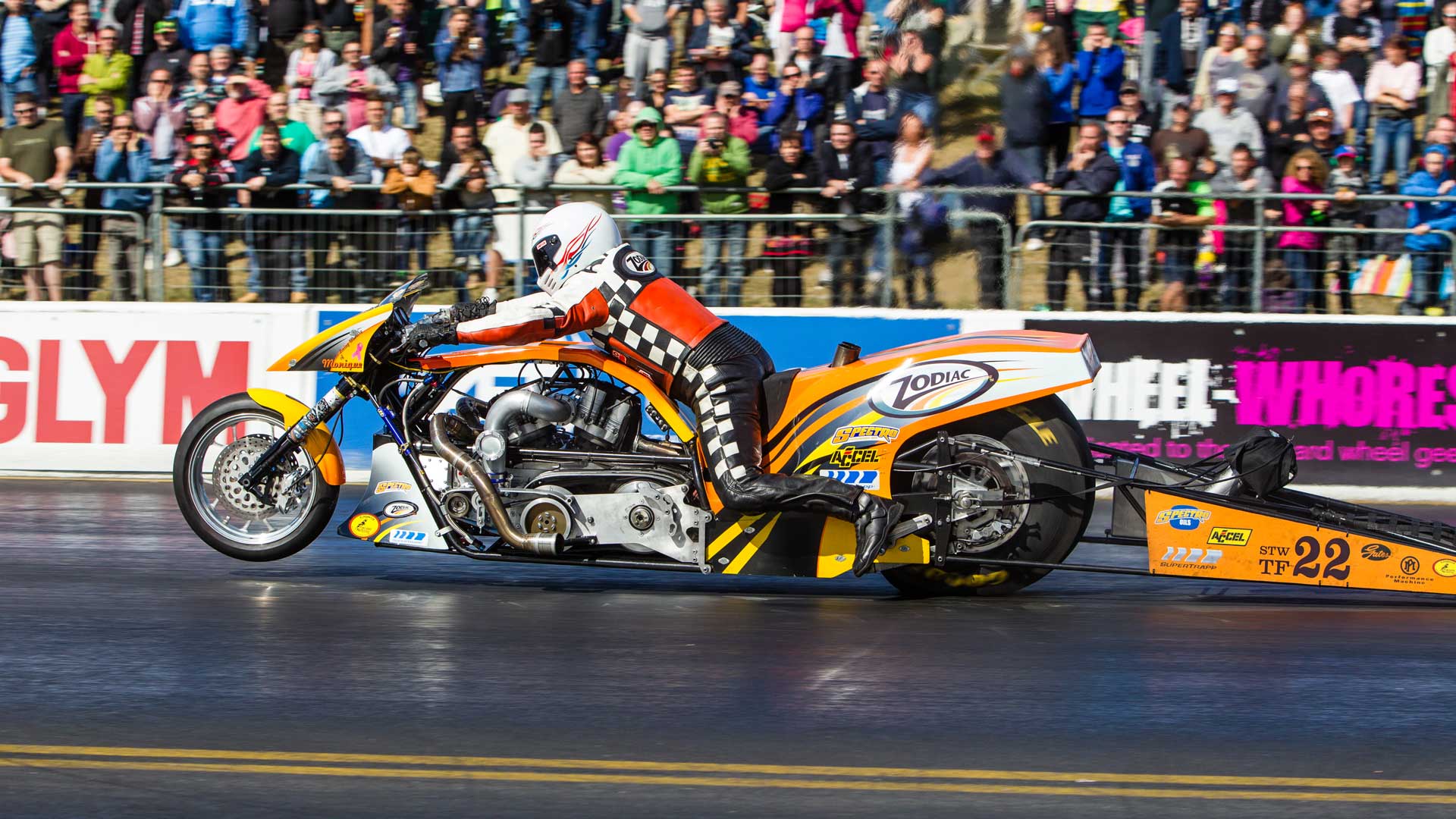 About the team
In the early years, 3 times European Champion Ton Pels did all the work himself, but for the last 30 years it was a joined effort of both Ton and his son Vincent, who is now the team's Crew Chief. Together (T&V Racing) they have built 7 editions of "Godfather" Harley-Davidson Drag Bikes. Since 2013, then 2 times European Champion Norwegian Ronny Aasen is in the hot seat of the Nitro breathing supercharged monster, and in that year the team won Ronny's 3rd European crown. The Zodiac Drag Race Team is based in Mijdrecht - The Netherlands and their main sponsor is Zodiac International B.V., a wholesale company for aftermarket and performance parts for Harley Davidson.
Ton Pels
Team principal
Team principal Ton Pels is the driving force behind the team. He himself is a three time European Champion and has been racing Top Fuel bikes until 2005, and was the first European (and 3rd in the world) to reach 200MPH over the quarter mile on a Nitro Harley. Now retired as general manager of Zodiac International BV, he spends numerous hours in Zodiac Racing's workshop, improving the bike bit by bit.
Vincent Pels
Crew Chief
Vincent is Crew Chief and together with Ton he is the designer, constructor and tuner of the Godfather bikes. Grown up between nitro bikes, but with a technical computer science education, this makes an interesting combination in modern motorsports where computers have already taken over engine and clutch management. Entered into his fathers footsteps as general manager of Zodiac International BV.
Ronny Aasen
Driver
Rony Aasen is the rider of the 1000+ horsepower supercharged Zodiac Harley-Davidson. Also three time European champion, Ronny is a real veteran in the sport of drag racing. Apart from his riding duties, Ronny also has a huge amount of nitro racing experience and is a great mechanic in the pits. Previous bike shop owner, he is now a teacher at a technical school teaching his students all the practical skills in engineering, and the need for speed.